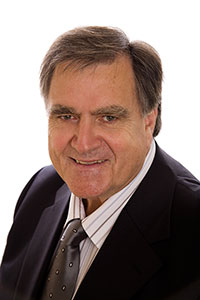 Meet James Rousseau, DC
As a International lecturer for chiropractic, teaching has honed my skills as a chiropractor, enabling me to better serve my patients.
As a professional karate instructor, my students and I were subjected to many sporting injuries, for which we always relied on chiropractic care. It was my chiropractor, former Springbok international rugby player, Des Sinclair, DC who inspired and encouraged me to become a chiropractor. As a satisfied and enthusiastic patient, becoming a chiropractor was an exciting prospect for me!
Chiropractic Education
Having taught karate extensively throughout the UK and Europe, my natural choice was to study in Bournemouth at the Anglo-European Chiropractic College. I graduated in 1982.
DC (Doctor of Chiropractic)
FCC (Fellow of the College of Chiropractors)
CCSP (Certified chiropractic sports physician)
CCEP (certified chiropractic extremities practitioner)
SOT advanced proficiency
Registered Craniopath
Advanced proficiency in Activator, and Activator instructor
Giving people hope has been a very empowering experience for me and greatly enhanced my passion for chiropractic, the profession. Many patients have come to our Birmingham chiropractic clinic as a desperate last resort, after being told that nothing could be done to help them and they will be on pain medication for the rest of their lives. It is just amazing to watch the body's recuperative power at work, once the interference to normal functioning has been removed.
On a personal note…
I have five children aged between 26 and 34. Although I've cut back on my personal training in recent years, I still enjoy being involved in Karate at an International level- helping and advising Karate instructors. I am a keen, but struggling Golfer and enjoy the occasional relaxing break to Italy.
I endeavor to serve the Birmingham community by helping to reduce pain and suffering without resorting to drugs or surgery, offering hope to those wishing to enjoy a healthier, happier life.
Enough about me! How can we help you with today's safe and natural chiropractic care? Give our Birmingham office a contact us so we can help you take your first step towards better health.
---
James Rousseau, DC | 0121 449 7766