About Treatment at Birmingham Chiropractic Clinic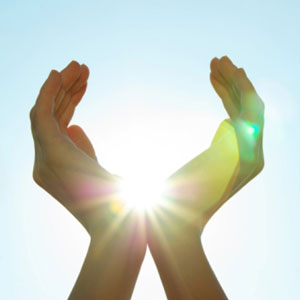 We've been delivering quality chiropractic care to the Birmingham community since 1987.
This clinic was originally started around 1934 by Sydney Starkey and was subsequently taken over by his son George. Around 1985 George was looking to retire, so the opportunity arose for James Rousseau, DC to take over the responsibilities of running the clinic. In 1987 he renamed it the Birmingham Chiropractic Clinic, as this was the only one in the area at that time.
Activator Protocol
"I particularly enjoy the Activator protocol because it shows me where to adjust, when to adjust, and perhaps most importantly, when not to adjust," states James Rousseau, DC. It is one of the most researched chiropractic methods, and outcomes can be accurately monitored.
Hope, Help & Relief
I am passionate about the natural healing process of the body, and I wish to provide hope, help and relief to people suffering in the community by offering a safe and natural alternative to drugs and surgery."
James Rousseau, DC.
Our most successful patients are those who work together with us as a team. We ask the patient to work as hard as we do, so we get the best results in the shortest possible time.
Chiropractic Care for the Whole Family
We love taking care of kids and families here at Birmingham Chiropractic Clinic. Children often respond very quickly to chiropractic and it is wonderful to see parents committed to the health of their families. We would like to see the whole community healthy, informed, free from pain and pain medication, and embrace the value of chiropractic as a natural approach to healthcare.
Wellness Care
We encourage our patients to achieve the highest levels of health they can. Through educational opportunities (like this website), we hope to communicate the value of ongoing chiropractic care. Our desire is to see our patients embrace the emerging wellness model of health that focuses on early detection, prevention and optimal well-being.
Whatever your health goals, we are here for you!
Regardless of your health goals, you're the boss! It's your body, your health and your future. Our job is to offer you the finest chiropractic care possible, and it's up to you to decide how much of it you want. Sound interesting? Please contact us to make an appointment today.
MEET THE CHIROPRACTORS »
---
About Treatment at Birmingham Chiropractic Clinic | 0121 449 7766